Lulu Chu Chinese Pornstar With Tiny Pierced Nipple Tits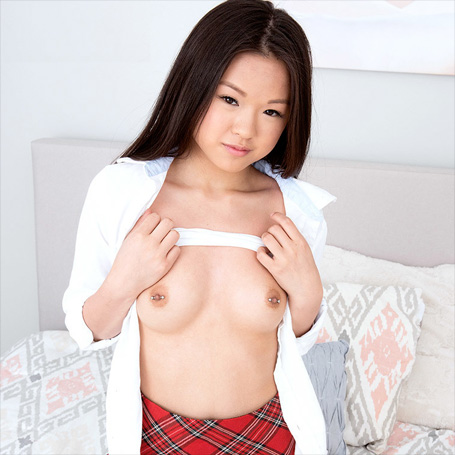 I could write a book on all the ways that tiny Chinese porn girl Lulu Chu is sexy, but I would probably write most of it about her sweet tiny asian tits and pierced nipples. I love the surprise of getting this sexy schoolgirl to pull off her shirt and bra to expose those little breasts, finding the pierced nipples sort of entirely changes your view on her. This girl is a horny, hot, naughty girl who loves to fuck, and the innocent schoolgirl look is just a cover. Her sweet little tits are so nice too, firm, big enough to play with, and her hard nipples are awesome. Lulu Chu is a walking wet dream, and she has gone all the way on to fucking big cocks and everything. These shots from 18eighteen are great, very early in her career and she is so fresh, so tasty! Want to lick them nipples? I do!
Check out more exclusive sets from Lulu Chu at 18Eighteen now!